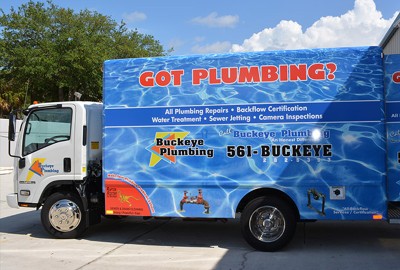 We've been in business over 35 years and is located in West Palm Beach and Port St. Lucie. We have technicians made up of Water Filtration Specialists, Backflow Specialists and Master Plumbers. Buckeye Plumbing can handle all of your plumbing needs.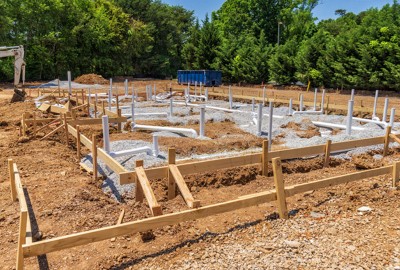 The New Construction division is based on the knowledge and teamwork of an experienced staff that knows what they are doing – and what it takes to do it. 35+ years of experience ensures our customers a level of expertise and professionalism that is hard to match.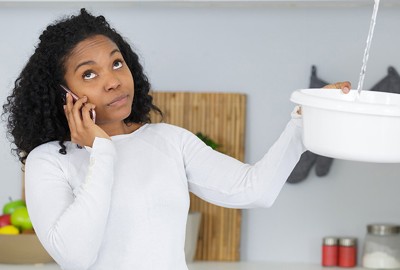 Buckeye Plumbing offers Emergency Service Plumbing Repair for clients who need an emergency plumber dispatched immediately. Our Emergency Plumbing repair services cover Palm Beach County, Martin County, and Port Saint Lucie County.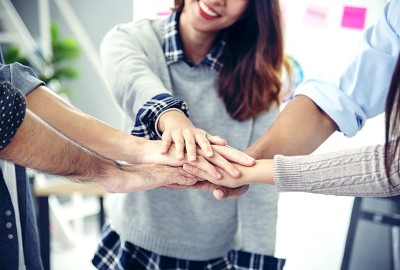 Family Owned, Good People, Experienced Plumbing Experts
With +35 years of experience, Buckeye Plumbing is ready handle your plumbing needs. WE MAKE AN HONEST DIFFERENCE! — it's our #1 priority. Our customer service is world class and unmatched in the plumbing industry. It all starts when you call our office.
Our Techs Are Prepared - Our Trucks Are Stocked - Our Office Staff Is Trained. We offer you the best in Plumbing, Repairs, Water and Backflow services. Available 24 hrs a day / 7 days a week. We explain our pricing up front. You can trust Buckeye Plumbing to take care of all your Plumbing needs from your Home to your Business.
Although times, technology and the trade has changed - Buckeye Plumbing has continued to evolve with them. Providing up to date services and techniques that assist our customers with today's demands and challenges.
Buckeye plumbing replaced all of our Polybutylene Water system in my house in Jupiter Florida. Great price and great work their employees Andrew and Juan went far beyond their job description . I would recommend this company to anyone. Thanks again.
John G.
I had an emergency to arise while having my home painted. We called immediately, and within a little more than an hour your service tech was at my home! WOW! I wanted to recognize Mario Howard, for his Excellent Service. He's very knowledgeable; and he resolved the broken pipe issue; and restored water to my home! I wanted to recognize his professionalism! Thank you very much
Ms. Davis
The technician did a great job of installing our hot water heater. Very neat and professional. He also did a great job of helping us get our warranty on the old heater. Have used Buckeye several times and they always do a great job. Highly recommend if you need any kind of plumbing work done.
Kevin C.
Buckeye called to confirm the appointment and then when they could come earlier, they called to request an earlier arrival time. The girls who answered the phones were very polite and took their time listening to my problem and scheduling my appointment. One very happy customer!
Susan H.
I have used Buckeye before, but my recent tech., Hugo, was one of the best I have ever had. Quick analysis, full communication, professional but friendly and nailed the job! So much easier when you fully trust your tech and actually have a conversation with him as well! Thank you Hugo!
John L.
Bathtub wouldn't drain, then the toilet. Called these guys (haven't called them since 2011). They came in 3 hours, took care of the problem - took a while. Charged $125.00 and was gone. Nice guy, no issues. cleaned up. Great service call. Thank you!
Andrew G.